Boys Boys Boys!!!!
I attended a Conference in July 2019 where we heard Gary Wilson speak.  He has done research into the attainment of boys.  Here in Murrow, traditionally boys do not achieve the scores of girls in the formalised assessments processes.  Boys do achieve, boys do learn, but in different ways to girls.  Having read around the subject, it became clear that boys tend to respond to positive role models and also to a more active way of learning - this is not to say girls don't!
Based on my reading, I decided to host our first FUDGE day - Friends, Uncles, Dads, Grandads  and Everyone day.  I invited Fenland Bushcraft to host a day for Fathers and children. 
https://www.fenlandbushcraft.co.uk  
The day was planned - den building, whittling of sticks, fire building, marshmallow cooking and eating.  The time was spent learning but also playing together.  The children listened and played whilst their dads, grandads, uncles etc also enjoyed themselves.  
The impact will be greater confidence of Dads to engage with learning, greater bonds with their children, children will also grow in confidence with what they achieved.  Feedback forms are coming in and I cannot wait to hear some impact stories which the parents are getting good at providing.
Well thought it would be good to update you on where we are with reading.
Reading is happening - reading for pleasure - children choosing to read texts that interest them, comics and newspapers that have been bought are encouraging reading.  Bunny the school dog has been in on numerous occasions - once a week - and she is hearing readers.  She just lies there while the children read to her.  Parent feedback has shown that children are loving this.  It has also meant that Headteacher I have been able to hear every child read and this has enriched my understanding of where we are with our reading.  Plans are afoot to role out Accelerated Reader as a way of assessing the children in KS2.  We have also grown our sets of guided reading texts and the library now is a focussed resource for our teachers.  Our little EYFS Zebras are taking part in their reading race and being rewarded with stickers.  Parents - thank you for your encouragement of reading.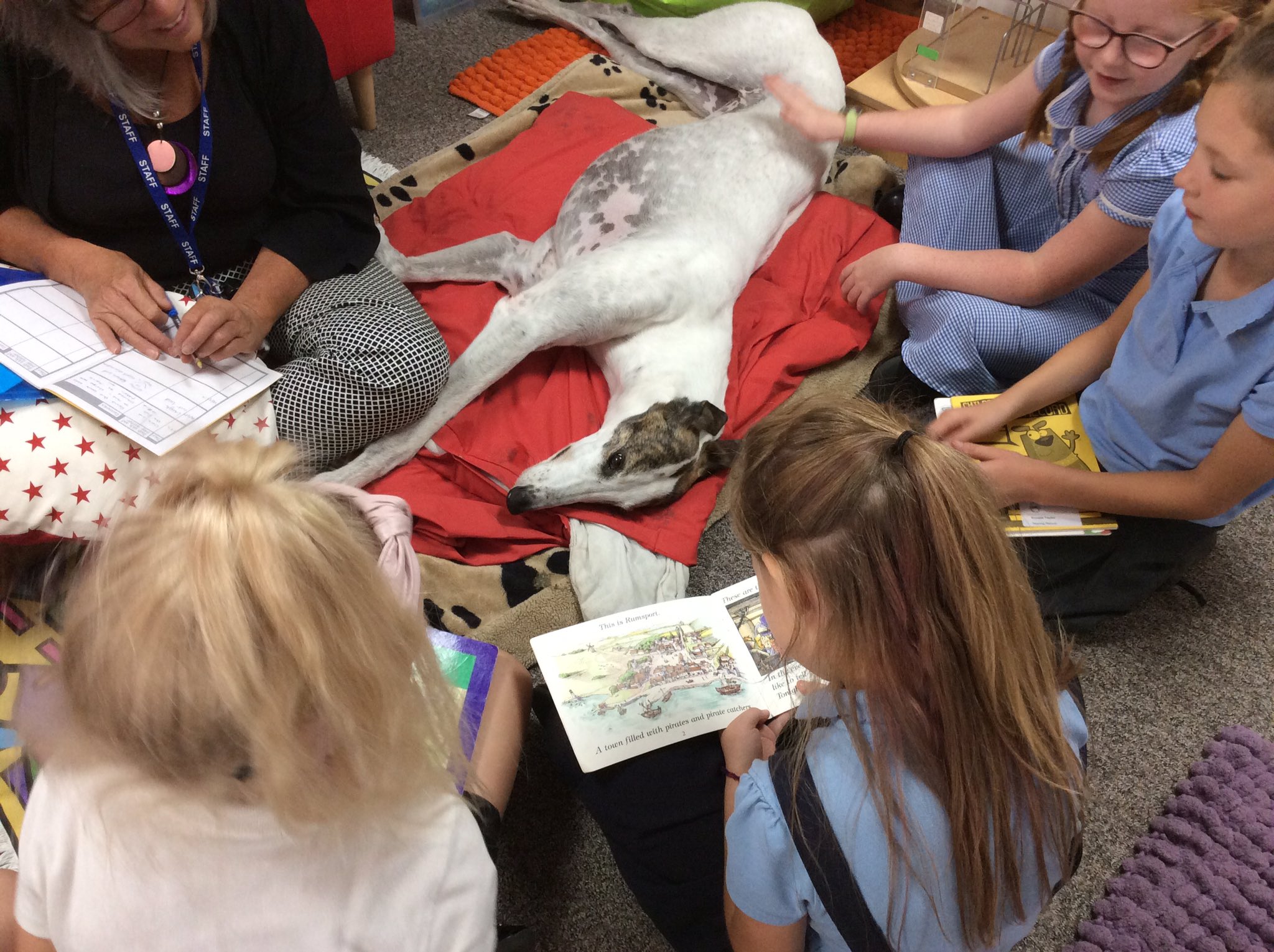 Never done a blog before - but wanted to add something more to what we offer parents.
Reading makes the world go round....
If you can read then you will be OK in life.  Reading is a skill that is key to the future of our children.  Parents and School need to be working very closely together to ensure that we help our children with this.  From Zebras we start  teaching phonics, but it is much more than just the semantics of phonics.  We want children to love reading, we want children to love books.  Stories add to life experiences, stories add dimensions to our imaginations and we need to be enabling this.  Children should become hooked on reading, they should want to read, they should derive pleasure from reading.  
The partnership needs to work with both partners focussed on ENTHUSING children with books.
At School we will be
Introducing our new library - Purchasing new and exciting books - Publishing book reviews - Having a book of the week - Teachers will read and share books with children - A focus text will support our topics.
At home please could you try
Sharing a book at least once a week - Bed time story - Telling stories on the way to school - Trips to the library - Buying a special book for birthdays and Christmas - Share the newspaper - Make books special.  To try to help I attach some pictures which are the winners of the Teach Primary Book awards - some ideas for stocking fillers at Christmas.