We are the Zebras!
Welcome to our page.
Miss Cunningham and Mrs Crawshawe are the Teachers in Zebra Class.
Miss Cunningham will be leaving at the end of the first half of the Spring Term to have her baby.
Mrs Crawshawe will be teaching the class full time from February half-term.
Miss Goodhew is the Teaching Assistant.
Here in the Zebra Class we are always busy. Below is an insight into a typical day in Zebra Class.
We begin our day with an exciting 'dough disco' session which allows us to refine our muscles ready for the day ahead. This also allows us to have a wiggle and a jiggle which then focuses our mind so we are ready for learning. To find out more about dough disco, please visit http://www.alford.lincs.sch.uk/Newsletters/DoughDisco.pdf
We begin our day's learning with a phonics session. This year we are excited to introduce a new phonics teaching scheme across Foundation Stage and Key Stage 1. We will be teaching using 'Storytime Phonics'. This scheme teaches children phoneme and graphemes through stories allowing them to hook their learning onto something concrete. We are sure this approach will support the children in gaining a deeper, more secure knowledge of phonics and will enable them to apply their knowledge and skills sooner.
We will continue to use a mixture of other supporting phonics strategies and programs to consolidate children's learning and understanding. Please see the links below for details about the Government document 'Letters and Sounds' as well as free interactive resources to support phonics.
https://www.gov.uk/government/uploads/system/uploads/attachment_data/file/190599/Letters_and_Sounds_-_DFES-00281-2007.pdf
https://www.phonicsplay.co.uk/
Phonics is followed immediately by our daily Literacy session. This allows children to apply their newly gained phonic knowledge directly into their reading and writing. In Zebra Class, we focus our Literacy around a text. These texts include rhymes, stories and non-fiction information. The skills for writing are taught using Pie Corbett's Talk for Writing approach alongside a writing resource call 'Mighty Writer'. To find out more about these teaching approaches, please visit http://www.talk4writing.co.uk/about/
https://www.mightywriter.co.uk/for-parents.html
Here at Murrow Primary Academy we have non-negotiables which the children have to follow in their writing. This ensures that the children write to the best of their ability without forgetting simple rules or information.
Our Maths lessons are based around 'Magic Maths'. Everyday the children being thier mathematical learning by engaging in a counting activity. This may be rote counting aloud, follwing a number-line or even counting in multiples of 2, 5 and 10. The children then embark on a magical journey with Abracadabra the Maths Wizard. This is the part of the lesson where the children learn about a specific aspect of mathematics such as addition, subtraction, doubling, halving and measuring to name but a few... The children then 'Abracadabra-Do!' which is when they have a go at an activity based upon what they have learnt in the lesson. This provides them with the opportunity to apply and investigate their new knowledge.
In the afternoon session we have our Topic lessons. Throughout the course of the year we engage with several different topics allowing the children to learn all about the world around them, different cultures and beliefs and  how and why things work. Our day finishes with a story or a news-sharing session before heading home.
Spring Term 2019
Our Topic this term is 'Things That Go Bump in the Night'.
The main focus of this topic will be Light and Dark.
We have an exciting topic planned for this term with lots of engaging learning opportunities for the children to develop and extend their knowledge and understanding. As well as learning all about light and dark, we will also do three mini-topics based on calendar events during the term.
To support our learning we will be using the following texts throughout the term.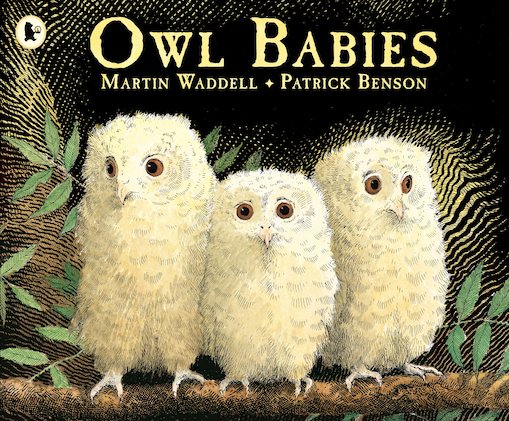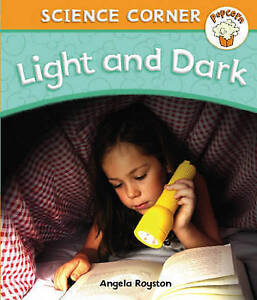 Throughout our topic, we will learn all about different light sources and how we can control some of these but not others. We will investigate shadows and will make our our shadow puppets to put on a show. We will look at different animals which are nocturnal and will be using the computers in the ICT suite to research these animals before writing a information about them in Literacy.
In Maths this term we are going to focus solely on working with numbers. We will begin by working on addition, 1/ 2/ 3 more, multiplication and the 2, 5 and 10 times-tables before moving on the investigating numbers to 20. We will look in-depth at how these numbers are made up, there relationships with single-digit numbers to 10 and different ways of representing them using manipulatives. Then we will begin to the work on the concept of subtraction, division and 1/ 2/ 3 less. Finally we will apply what we have been learning into the concept of money and will investigate coins and their worth before atttemtping some simple addition using money.
During this term we will begin to introduce a little more formality into teaching and learning. The children will work in small groups for Literacy and Maths. We will begin guided reading sessions which will take place twice a week and the children will work in groups for these sessions too. We will continue to hear the children read individually and they will have the opportunity to work on their flashcards twice a week on Monday and Friday.
Reception Topic Overviews
Take a look at what we will be learning throughout the year and the exciting experiences we have planned.
P.E. Lessons for Zebra Class are on
Tuesday and Friday
Please ensure that your child has both indoor and outdoor kits in their P.E. bags as the lesson on Thursday with the P.O.S.H coach is usually outdoors. 
Our Woodland Area session is on Thursday afternoons each week.
Please ensure that your child's woodland kit is in school every week and is complete with warm clothing.
Please see the attached letter for further information as to what could be included in their kits.
PLEASE NOTE
Children do not need to bring a Woodland Kit into school this term.
Due the the nature of the weather at this time of year, often the woodland area is unusable due to frozen ground etc. 
Therefore we have decided to have weekly Story-Sack sessions with the children. We are so fortunate here at Murrow Primary Academy as we have had the opportunity to develop a rich, well-resourced story-sack library for the children to enjoy. We are hoping that we will continue to grow their love of reading and books through this project this term.
For more information about Story-Sacks and story-telling with  children, please visit:
https://www.pacey.org.uk/mypacey/activities/springtime/chattersacks-and-storysacks/
Listening to your child read every night supports their learning and development immensely!
This opportunity allows children to practice and apply their phonic knowledge and helps them to refine their reading skills which we will be working on in school during our Guided Reading sessions.
Research has repeatedly shown that child who regularly read develop better writing skills as they are exposed to texts and language consistently which feeds their imagination.
Please also continue to help your child to practice their flashcards as knowledge of these words helps them to develop fluency in their reading and makes writing easier for them too.
Mathematical opportunities are all around us! Simple activities like counting up and down the stairs, looking at numbers on house doors or reading prices in the supermarket all support with children's understanding of numbers and the number system.
Please click the links below for more information on how you could support your child's learning at home and THANK YOU for your continued support.
https://www.oxfordowl.co.uk/for-home/starting-school/reading-in-school/
https://www.oxfordowl.co.uk/for-home/starting-school/mathematics-in-school/
https://www.foundationyears.org.uk/files/2014/08/EYFS_Parents_Guide-amended.pdf
​​​​​​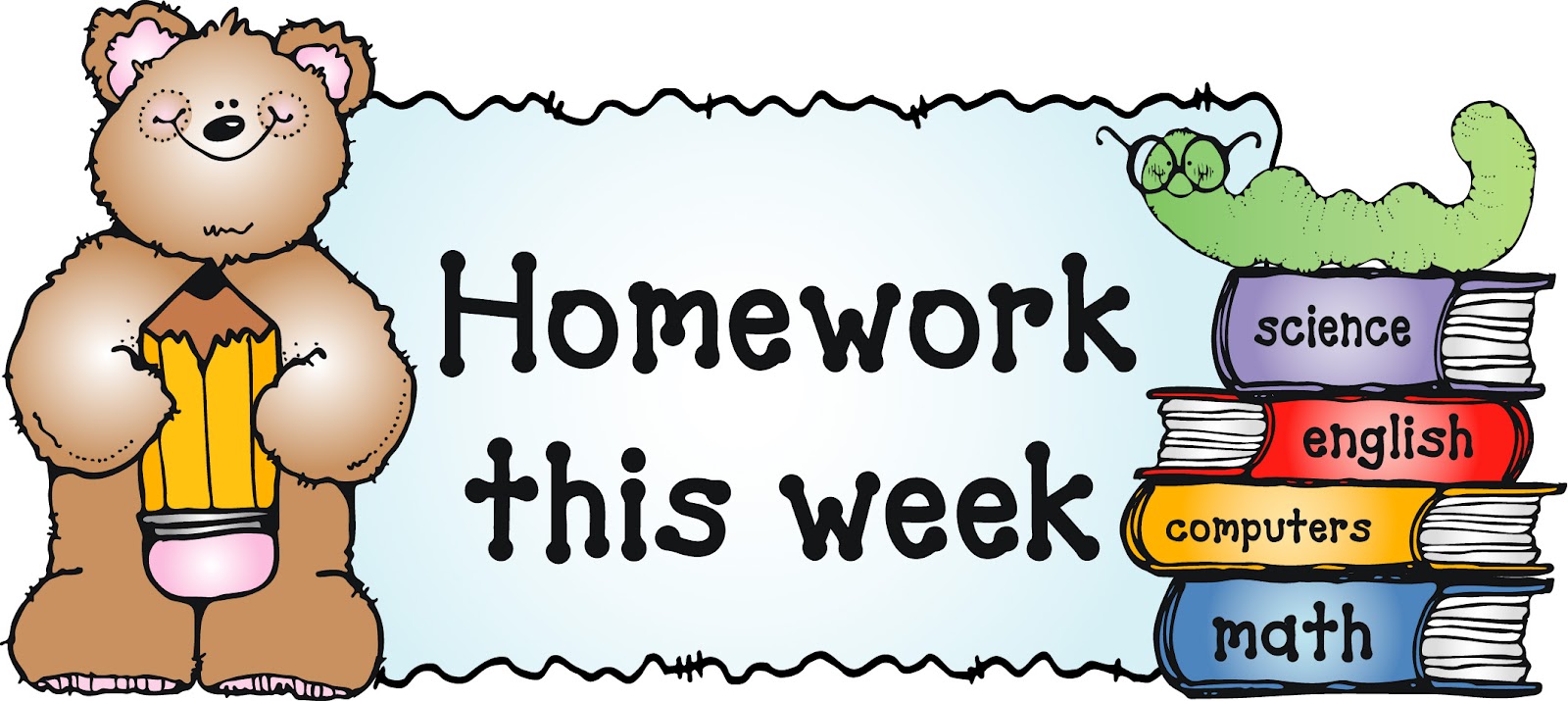 Please click the documents below for recent 'Homework Hint' sheets to see what we have been learning each week.
A paper copy of this, along with the homework sheets for this week, can be found in your child's red homework and communications book.
Alphablocks

Play along with the Alphablocks and have fun with the letters of the alphabet.